What we do.
Modern designs and colors with a nod to the past. CVB was established to bring an artisan, design-forward look that is on trend to your space. We strive to provide an elegant yet contemporary feel to our designs while acknowledging the heritage and beauty of their origins.
---
Artisan Cement Tiles:
Cement tiles first appeared in the South of France around 1870 when a Catalonian Company exhibited them in Paris. After over 200 years, the same technique is still used and CVB has adopted this hand-crafted tradition to create tiles under the highest standards ensured by two generations of committed family ownership and their artisans.
Thickness: 5/8 inch
Dimensions: 8x8
Pre-sealed: No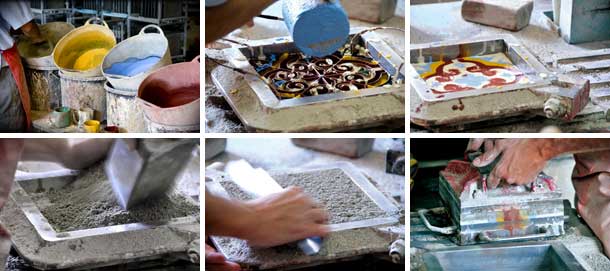 ---
Production Process
The artisan begins by filling the decorative mold with a mixture of mineral color pigments and crushed white marble following a form that keeps the colors separated. Then dehydrated Portland cement combined with sand is layered on top. When the cement is set, the mold is removed to then be efficiently compacted by a hydraulic press that generates 2000 pounds of pressure. The tiles then cure for a period of time and a final layout is made with an attentive visual inspection that completes the production process. Color shading differences and slight imperfections are expected which gives the tiles a unique character and depth.
---
How It's Installed
The Cement tile installation process is different from regular tile. Best results are usually obtained from a qualified stone mason. This is not a DIY product. CVB provides installation guidelines, however actual installation must be completed by an experienced installer.
---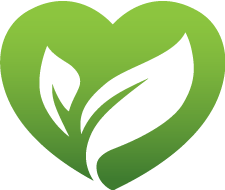 Green Product
Right from the start CVB generates less waste with man-made well practice precision. Our hydraulic cement tiles are completely made by hand from the color mixes to the packaging process. Created out of natural components and compressed under tons of pounds of pressure results in a tile that is never fired, meaning that the amount of energy used to produce them is minimal and no fossil fuels are burned during their production.